Welcome to the official blog of Industrial CNC Routers. This Blog will be used as a resource to learn more about Industrial CNC Routers, CNC Routers, CNC Router applications and the CNC Router Industry as a whole. We will be showcasing customer projects, reviews and shared resources.
Industrial CNC Routers strives to engage in the constant pursuit of our predetermined and worthwhile goals. The foundation of which are: provide the worlds best cnc router systems at affordable prices. Maintain our industry leading innovations and unmatched customer satisfaction by providing lifetime technical support paired with our bullet proof warranty.
Posted On: Tuesday, March 5th 2013
The Second Nature of Things...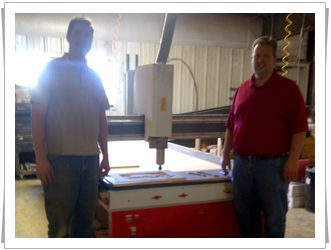 Founded in the valley of the great Rocky Mountains is Rustic Log Furniture, a company that produces and sells log and rustic furniture items to consumers around the United States. Based in Alamosa, Colorado, it has two locations - one in Alamosa and the other in the city of Denver.
Randy Jackson, the owner of the company, started the business in 1996 while in college. He built a swing for his mother and mother-in-law for Mother's Day. Then people asked if he would make them one, too. He started making swings and logs. The business has grown to over 50 employees producing over 2,000 standard products. With the recent addition of a Pro-Series Craftsman 510, 5'X10' CNC Router System from Industrial CNC, the company realizes increased production along with the ability to create totally unique carvings, offering their customers customization on a massive scale while maintaining an affordable price point.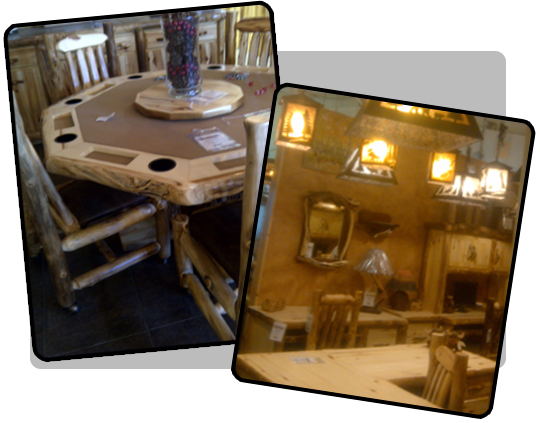 The company manufacturers and sells Aspen log furniture - everything you could think of. From bedrooms to living rooms to cabinets, they do it all at surprising affordable prices. A queen size log bed costs about $700. A log dining table runs about $500 with the chairs an extra $200 per each. The wood is harvested dead-standing. Then the logs are hand peeled. They sand the logs down, cut and drill the holes in them, and assemble them together. Each piece is finished with a three-coat process - stain, sealer, and topper. Production is done in batches so large retail orders are fulfilled in about a week.
Check out their website at rusticlogfurniture.com